A recent Microsoft Teams update is causing a "Select a certificate" prompt to be displayed to Teams users before they can use the software.
The issue started this morning and causes a "Select a certificate" prompt for us-prod.asyncgw.teams.microsoft.com to be shown while logging into the service.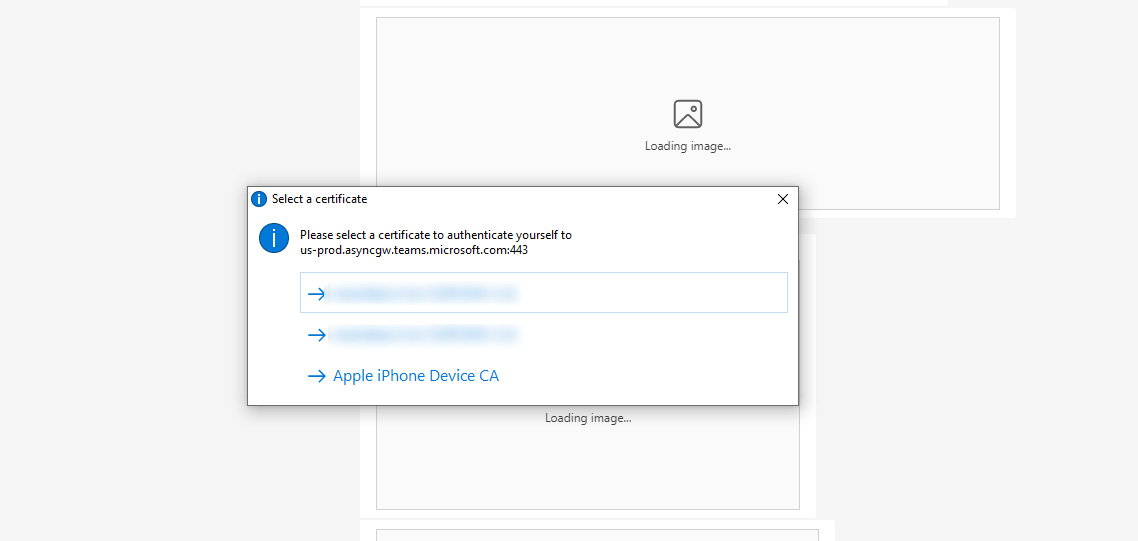 Microsoft has acknowledged the bug and is tracking the issue under the 'TM261228' advisory, where they state a recent update to the software is causing the problem.
"We've determined a recent deployment, designed to improve service performance, is inadvertently causing impact. We're reverting the update while we monitor the affected environment to validate that it resolves the issue," reads Microsoft's advisory.
Microsoft states that only those "served through the affected infrastructure in North America" are impacted. However, Microsoft Teams users in Brazil, Costa Rica, APAC, EMEA, and EU are receiving the errors.
Microsoft has reverted the update, which is now rolling out to resolve the issue.
Some Microsoft Teams users have stated that you can restart the client to resolve the issue.
This is a developing story.